Bring Some Style to Your Bathroom with a Full Makeover
Bathroom refurbishment and installation by quick and precise fitters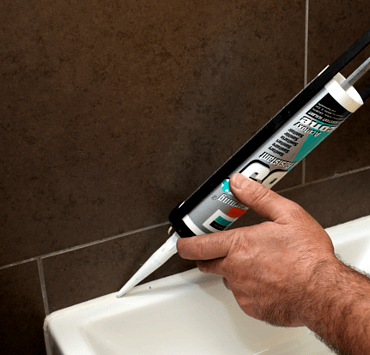 Cracked tiles, drafty windows, and faulty plumbing are simply signs that indicate you're in need of bathroom refurbishment and care. Your Master services will provide you with ace bathroom fitters and installers for both complete or small bathroom renovations in London. Your Master can work within the limitations of your budget, fixed to a bathroom refurbishment cost, as well as finishing a bathroom installation in the estimated time for the job. This is a fast and cost-effective way to deal with this type of home improvement. And the skilled handymen will make sure that you are absolutely content with the results. And here are some other advantages that come with this service:
Fair pricing policy – price quote is provided after an initial survey, having your own ideas in mind;
Extra materials can be purchased and delivered to your place;
All equipment and tools are brought by the handymen;
A time-saving and efficient service;
Get a personalised service based on your budget and requirements
[sg_popup id="2″ event="click"]SCHEDULE A SURVEY[/sg_popup]
Combining old-school skills and modern technology to make your investment worthwhile
What the Fantastic bathroom fitters can do for you
Complete removal of your current bathroom fixtures, accessories, and furniture – your bathtub, washbasin, toilet, shelves, and all supplemental units.
Removal of your current bathroom floor and wall tiles.
Replacement of plaster and plasterboard.
Plumbing and electrical work for bathrooms.
Installation of bathtub, toilets, washbasins, radiators, and other units.
A wide range of repairs for toilets and bathrooms.
Wall and floor tiling.
Fitting of new or existing bathroom accessories and furniture.
Making a bath panel and tile over.
Time-saving and efficient workmanship
The expert bathroom refurbishing specialists can work within a fixed budget and timeline so your complete comfort is ensured. Also, the disturbance to your daily routines and your neighbours will be kept to the minimum.
Fair pricing policy based on your individual requirements
Book an appointment for a professional handyman estimation. We'll send a bathroom specialist to take a look and consult with you in order to better understand your repair or renovation need. After the survey, you will receive a quote for the handyman services that includes the bathroom renovation cost for labour and materials.
Supplying and using materials of top quality
It is essential for the so called "hidden" materials used on your bathroom, such as grouts, tile adhesives, silicone sealants, or copper piping, to be of a high quality. This way we ensure the longevity and durability of the bathroom refurbishment, especially when it comes to expensive bathroom fitments and furnishings installations. A good example would be the use of floor tiles. Regardless of their quality, they will crack if they are not fitted on the correct thickness of sealed marine plywood. Trust a fantastic bathroom specialist with your bath renovation to ensure the best possible results as Your Master offers the necessary knowledge and experience. Being up to date with the latest technologies and product development we ensure that everything in your bathroom is installed with the right "hidden" materials
Amazing results through dedication and multi-level quality control
All work will be done in accordance to the highest professional standards, without any worries. You can always talk to your bathroom fitters and they will gladly share what best bathroom installation practices are applicable. If you have a bathroom refurbishment idea, the specialists will review and tell if it is the right thing to do. All improvements done to your bathroom will be supervised and renovations will be carried out by a strict code of best practices for bathroom refurbishment and installation.